Urologist - Dr. N Anandan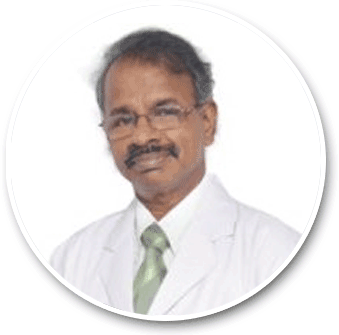 Dr. N Anandan

MBBS , MS , FRCS , Diploma in Urology
SENIOR UROLOGIST & ANDROLOGIST
Andrology (Male Sexual & Reproductive Disorders) , Urology (Urinary Tract DIsorders)

Dr. N Anandan is an Urologist and Andrologist in Alwarpet, Chennai and has an experience of 32 years in these fields. Dr. N Anandan practices at Kauvery Hospital in Alwarpet, Chennai, Dr Anandan's Uro Andrology Clinic in Alwarpet, Chennai and Apollo Hospitals in MRC Nagar, Chennai. He completed MBBS from University of Madras in 1975, MS from University of Madras in 1979 and FRCS from University of London in 1981.

He is a member of Urological Society of India (USI), Associations of surgeons of India, Society International Urology, International Society of Sexual Medicine, American Urological Association (AUA) and European Urological Association. Some of the services provided by the doctor are: Prostate Laser Surgery, Andrology, Flexible Ureteroscopy, Urethroplasty and Laporoscopy etc.
Ask A Doctor

Whatsapp +91 9403821740
Experience:
He worked as Assistant Professor of Urology at Sri Ramachandra Medical College-chennai.

ubsequently Dr Anandan held the consultant urologist posts at teaching hospitals in the Kingdom of Saudi Arabia.

fter returning from Saudi Arabia, he has committed himself to his Urological and Andrological practice in Chennai.
Education:

MBBS at Stanley medical college , university of Madras 1975

MS general surgery from the University of Madras 1979

FRCS from the Royal college of Surgeons of Edindurgh in 1981

higher surgical postgraduate Diploma in Urology from the university of London in 1985.
He is a life member of the following societies and associations:
Urological Society of India (USI)

Associations of Surgeons of India (ASI)

Society International d'Urologie(SIU)

International Society of Sexual Medicine(ISSM)
Specialization:

Erectile Dysfunction

Prostate enlargement

Stones in the kidney, ureter and Bladder

Urinary tract infection, passing blood in the urine

Urinary blockage in young males (Urethral stricture)

Urinary Incontinence ( urgency, overflow types)

Women problem: Urine leak while coughing or straining ( Stress urinary leak)

Problems in children: Tight foreskin, testes being absent in the scrotum,

child passing urine from the lower aspect of penis

Urinary problem in women : Urinary tract infection, stress leak

Endoscopic surgeryforprostate including laser.

Endoscopy for Renal and urteral stone

Shockwave lithotripsy

Laparoscopic surgery for Kidney tumour and Obstruction

Urethroplasty for stricture of urethra

Sling surgery for female stress urinary incontinence

Evaluation of male infertility
Ask A Doctor

Whatsapp +91 9403821740
Dr. N Anandan

MBBS , MS , FRCS , Diploma in Urology
SENIOR UROLOGIST & ANDROLOGIST
Andrology (Male Sexual & Reproductive Disorders) , Urology (Urinary Tract DIsorders)

Related Surgeons: