Urologist -
Dr. Vineet Malhotra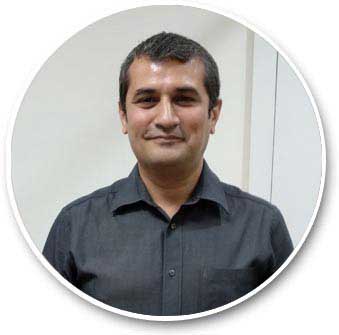 Dr. Vineet Malhotra
M.B.B.S, M.S, D.N.B (Urology)
Clinical Director – Urology, Andrology & Male Health Specialist
Diyos Hospital

After pursuing his MBBS from JNMC, Wardha, in the year 1995, Dr. Vineet Malhotra completed his Masters in General Surgery at Government Medical College, Nagpur, in the year 1998. He acquired his DNB in Urology and Andrology from the prestigious Muljibhai Patel Urological Hospital at Nadiad, Gujrat.
He is now a practicing Uro-Andrologist and Microsurgeon, specializing in the field of Surgery for Male Sexual Dysfunction, Infertility and Endourology.
Over 17 years of Urological surgical experience in minimally invasive urological and andrological procedures has led Dr. Vineet to the pinnacle in the same field. His contributions as faculty of training operative workshops of Andrology at Nadiad,Gujrat for the last several years and as speaker at National and International for a for trainees, consultants and specialists in the field of andrology and reproductive medicine are appreciated by the community.
Ask A Doctor

Whatsapp +91 9403821740
He has authored research articles, chapters in text books, commentaries for review articles in both national and international journals and texts. His chapters on the Varicocele debate and Anejaculation are well received.
He is an active member of the Urological Society of India, Indian Fertility Society, American Urological Association, European Urological Association, International Society for Sexual Medicine and South Asian Society for Sexual Medicine.
He has extensive experience in Penile implant procedures, primary and revision, and has trained many urologists for the procedure. He is Trainer for Holmium laser prostate and stone surgery in the country.

Treatment and Surgeries  -Expertise
Penile Implant Surgery (Inflatable)

Penile Implant Surgery (Semi Rigid)

Microsurgical Vasal recanalization procedures

Micro dissection TESE

Varicocelectomy

Vasectomy Reversal

VEA

Male Infertility Microsurgery

Percutaneous and Retrograde endourological procedures

Renal Transplant with Laparoscopic Donor Nephrectomy

Holmium laser prostatectomy

Laparoscopic reconstructive procedures

Laparoscopic Uro-oncology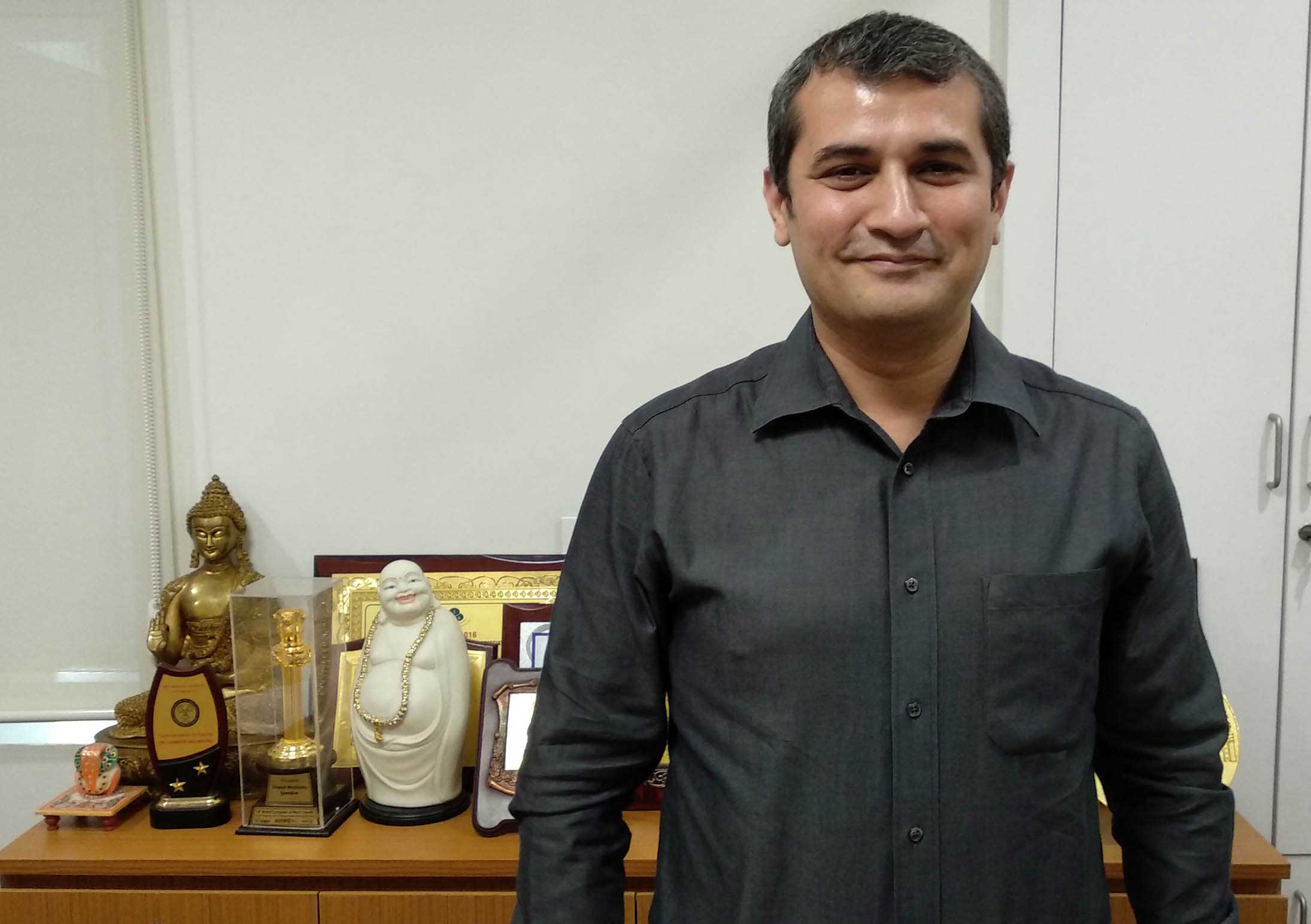 RECENT ACCOMPLISHMENTS
Faculty for Andrology subspecialty annual meeting, Nadiad, Gujrat, 2018.

Invited faculty Andrology subspecialty meet IFS, Aerocity, 2018

Invited faculty for Andrology subspecialty meeting, Max hospital, Saket, 2018

Invited faculty ISAR,2018 Kolkatta

Invited faculty for National conference of urologist, Nepal 2018

Live Operative Andrology Masterclass for Urologists,New Delhi 2107

Invited faculty for International / National meetings on Andrology

National Faculty for Surgical Andrology,Fertivision 2017

Advisory Board member of Mens Health Society of India

Invited international Faculty for Androgy conference at Surabaya University,Indonesia,2017

Invited international Faculty at TUTH hospital , Kathmandu for Andrology workshop

Invited Faculty for Fertiprotect 2017

Member Andrology sub-specialty committee for Indian Fertility Society

Invited National Faculty for ISAR,2017

Invited faculty for AOGD National conference,-2016,New Delhi, as Male infertility expert

Head of  Renal Transplant Program at Rockland Hospital , New Delhi

Invited lecture on Surgery for Male Infertility at IFFS,New Delhi,2016

Editorial Board member,Springer plus

Invited lecture on "Art of testicular biopsy" and "optimising Shah implant" at the MHWC 2016 held at Pullman hotel,New Delhi

Chairperson for operative male infertility workshop at MHWC 2016

Invited faculty at International fertility society meet held at New Delhi, 2015

Invited national faculty for YUVA FOGSI, rajkot,Gujrat 2016

Invited national faculty lecture on Medical management of male infertility at ADVANCES 2015,Trivandrum,India

National faculty for MHWC2016, Andrology training workshop for trainees and consultants, Nadiad,2016 and 2017.

Penile Implant expertise including semi-rigidimplant in a phalloplasty patient following dog bite patient.

Article on  Varicocoele  Surgery in textbook on Male Infertility by Jaypee Publications.

Article on Effect of chemoradiation on Testis in Manual of Fertility Presevation.

Best video prize West zone USICON 2015,Goa for video on Tips and tricks for 3 piece inflatable penile prosthesis.

Contribution as faculty of Operating Surgery at Andrology workshop held at MPUH Nadiad in April 2014 in Urology for Post Graduate and Practising Surgeon

Career Graph  - Over 15 years of Urological Surgical Experience in minimally invasive procedures branch of Urology and Andrology
Clinical Director, Senior Consultant, Andrology and Reproductive Medicine,DiyosMen's Health Center, Safdarjung Enclave, New Delhi. April2017 onwards.

Senior Consultant and Head of Urology at Rockland Hospitals, Delhi and Apollo Spectra Hospitals, Delhi. Senior Consultant Andrologist at Nova Fertility center, New Delhi. October 13-Jan 17

Senior Consultant Urologist and Andrologistat Nova Specialty Hospital (JeewanMala Hospital, Karol Bagh and Sukhmani hospital, Safdarjung Enclave, New Delhi - October 2007 – October 2013.

Visiting Consultant Urologist at PSRI, Saket, New Delhi and Vimhans Hospital, New Delhi. -October 2007 –October 2012

Consultant Urologist at QRG Central Hospital, Faridabad. October 2007 to June 2009

Junior Consultant Urologist and Andrologist at Batra Hospital and Medical Research Centre at New Delhi - November 2006 to October 2007

Chief Resident in Urology at Muljibhai Patel Urological Hospital, Nadiad- June 2005 to June 2006.

Resident in Urology at MPUH, Nadiad - January 2003 to June 2006.

Worked as Senior Resident in Urology at Safdarjung Hospital, New Delhi - 2001 and 2003, New Delhi

Senior Resident in Urology at NanavatiHospital,Mumbai - November 1999 to October 2000

Senior Resident in Urology at Batra hospital,New Delhi - January to October 1999

Trainings and Conferences
Received specialized training for Laparoscopy, Endourology, Transplantation and Microsurgical Andrology at MPUH, Nadiad – 2003 to 2006

Published chapter in Textbook 'Manual on infertility' by Kamini Rao titled 'Anejaculation' and Varicoele debate in Manual on Male infertility.

Invited faculty for Andrology training workshop at Nadiad, Gujrat for years 2014,2016,2017.

Invited faculty for FSSI, IFS, FOGSI, NZUSICON, USICON for Andrology sessions for the years 2015,2016 and 2017.

Invited faculty for FPSI meet 2015,2016 and 2017 for session on oncofertility.

Invited commentary in Translational Andrology and Urology for review article on Clinical use of DNA fragmentation,August, 2017.

Advisory Board member ofMen's Health Society of India.

Presented four papers at World Congress of Endourology 2006 held at Cleveland Clinic, Ohio, U.S.A

Presented three papers at WCE 2004 held at Mumbai.

Presented papers at Usicon 2004 at Kochi, WZUsicon 2005 at Akola, Usicon 2005 at Ahmedabad and WZusicon 2006 at Mehsana.  

Accolades
First prize in national quiz at Usicon 2006 held at Varanasi

Third prize for best poster at Usicon 2006 at Varanasi

Second Prize for best video at WZUsicon 2005 at Akola

Gold medalist in Surgery and Ophthalmology, 1995,Nagpur University

Bombay Talent Search Scholar 1987

Educational Qualification
M.B.B.S  
JNMC, Wardha in 1995 (65.66%)

M.S
GMC, Nagpur in 1998

D.N.B (Urology)
M.P.U.H, Nadiad, Gujrat, India 2006

PROFESSIONAL MEMBERSHIP
Urological Society of India

American Urological Association

European Urological Association

Indian Fertility Society

South Asian society for sexual medicine

International society for sexual medicine

Society for ambulatory surgeons of India
Dr. Vineet Malhotra
M.B.B.S, M.S, D.N.B (Urology)
Clinical Director – Urology, Andrology & Male Health Specialist
Diyos Hospital

Related Surgeons: