Penile Island Flap Graft Urethroplasty for Urethral Stricture India
India ranks high when it comes to catering high quality healthcare services. These certainly include Urethroplasty procedure. Interestingly, Indian hospitals offer these services at much of the affordable cost especially if you compare the same with the developed nations like the United States and United Kingdom. The Indian hospitals are known to have one of the best uro surgeon in india and medical specialists that are meant to cater high quality healthcare services. Thanks to their high level of expertise and dexterity, they leave no stone unturned to give nothing but the Best of the healthcare services in India. The Indian hospitals offering Urethroplasty procedure to the global patients are armed with high end facilities that play a vital role in making the patients right on time.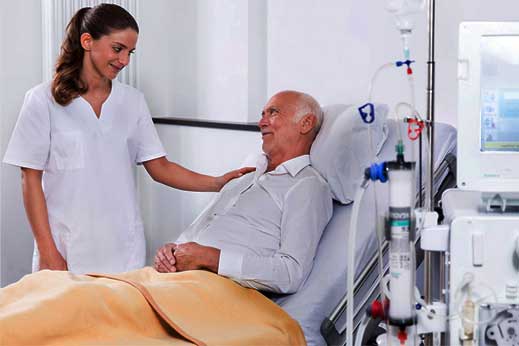 Ask A Doctor
Penile Island Flap (graft)
It is a single-stage procedure wherein the urethra is uncovered and the incision is usually carried out at its mid-line with the help ofbovie knife for dissecting the dermal and sub-dermal layers until the linked musculature, corpus spongiosum, ventral urethral aspects and corpus cavernosumare exposed. During this process  special care is being taken for the dissection simply to avoid the nerves and blood vessels. The area of the defect is often evaluated and then marked laterally over the mid-line, and the marked positioning sutures that are positioned on each and every one of over the proximal and distal ends of the area that are found due to urethra that remains closest to the affected area. The surgeon will then have to harvest a certain section of tissue from the scrotum or penile foreskin that remains in circumcised males simply corresponding to the previously checked dimension or shape.
While dealing with this ailment, the surgeon is seen creating an incised opening that is laterally seen in between the known outer borders of the ailment, that seemed retract over the incised opening to the desired diameter, along with the position the graft is going to cover over the incision. This will help in forming a tunnel, or the diversion via the stricture of 10 mm optimally in the estimated diameter, simply allow the urine flow. The surgeon employing micro surgical techniques, the scrotal graft or the penile island flap is going to be sutured in the right place followed by applying the fibrin glue over the suture line for preventing the leakage and formation of a fistula.
Other Urethroplasty Procedures