Malleable Vs Inflatable Penile Prosthesis, which one is better?
Both implants provide you with the capability of having an erection satisfactory for intercourse. The main difference is that the Malleable penile implant are semi rigid implants that consists of 2 bendable rods that are placed in the corpora cavernosa. There are no further parts to this implant. You only need to hold the penis and move it into the desired position to have an erection. And when you are finished you return the penis to the previous position.
Whereas the inflatable implant consists of a pair of cylinder, a pump and a fluid filled reservoir. With the Inflatable penile implant, you inflate the cylinders by pressing the pump bulb in the scrotum. You can control the firmness by pumping until you are satisfied with the erection. To deflate you just have to press the button.
The best thing is to discuss each implant with your physician to make sure that you are getting the implant that is appropriate for you. Each individual has certain limitations, the ease of operating the implant should be given preference.
Ask A Doctor

Whatsapp +91 9403821740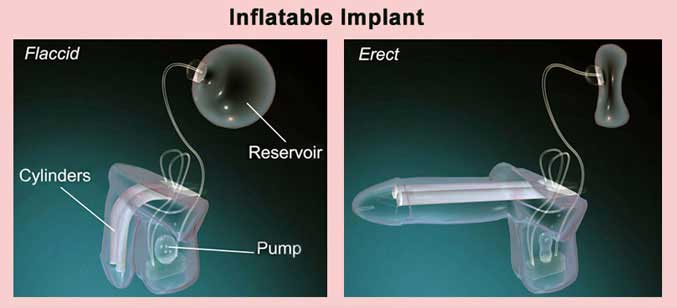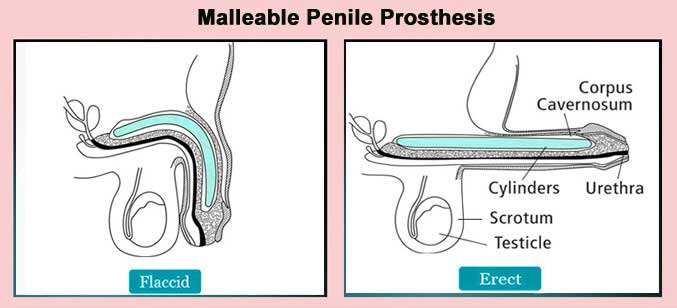 ---
Related Links: